Sandblasting: How it Works
Previously, we discussed why we choose to use the sandblasting technique to engrave glassware rather than laser engraving (read it here if you missed it bruneltrophies.co.uk/blog/sandblasting-vs-laser-engraving ) but we didn't talk about how this process works.
When engraving particles of aluminium oxide or silicon carbide (commonly known as 'sand') are used as the abrasive material. When blasted at a controlled high pressure the sand has the ability to cut shapes, text and logos into the surface of crystal, glass and even some stone to leave a permanent contrast.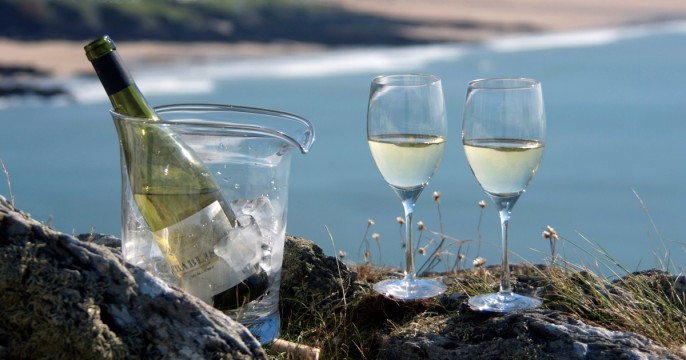 At Brunel Engraving Company, Sandblasting is performed by hand with a sandblasting cabinet (see below). The cabinet is not only designed to protect the craftsman but also creates a 'closed loop system' that recycles the abrasive 'sand' back into the blast nozzle helping to reduce waste. When using a sandblasting cabinet, the glass item is placed inside the cabinet with the design already clearly marked out and isolated to prevent inaccurate abrasion. The cabinet is fitted with protective gloves that our craftsmen use to hold the blast nozzle (similar to an air brush gun) and a foot pedal at the base of the cabinet which allows the user to control the flow of air pressure, turning on and off when necessary.
A good level of attention to detail is required by the craftsman to ensure that a quality engraving is produced. Too much pressure and the abrasive will cut all through the glass, not enough and the engraving will not show in the glass.
To see more examples of engraved glassware using the sandblasting technique, visit our gallery page! (link with https://www.bruneltrophies.co.uk/gallery/engraved-glassware)